A Window to the world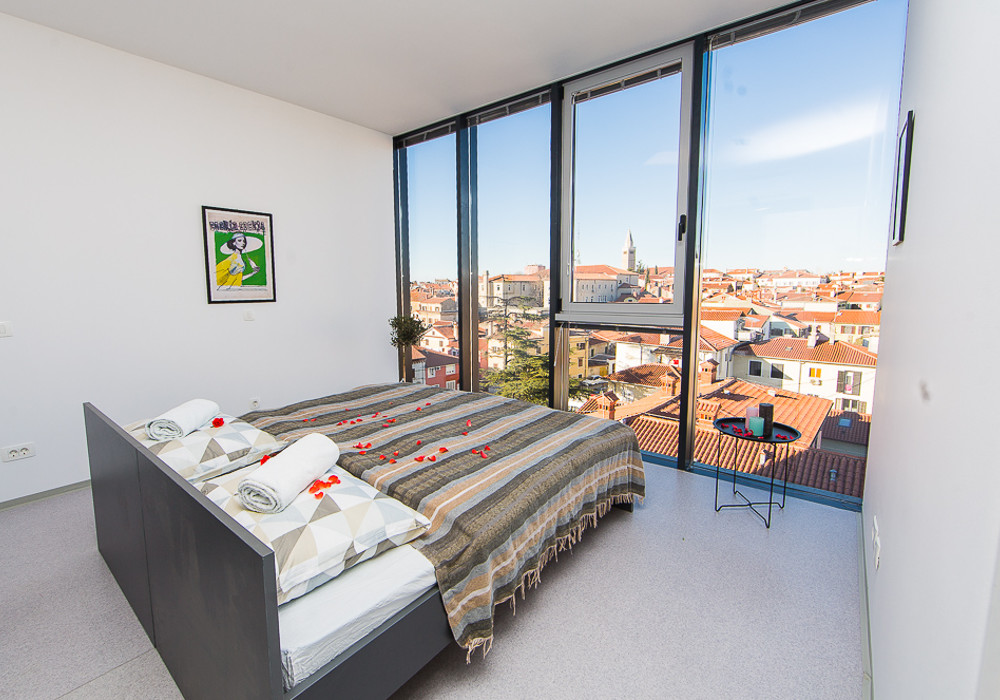 A Window to the world, as we call it, is a student house and hostel, which has come to life in 2016 as a new 5 stores building.
It is located on the very edge of Koper old city center. During summer months the deluxe student house becomes a modern and comfortable hostel with different types of accommodation. Each room in Villa Domus has its own bathroom and a handy kitchen.
In the summer season (July, August, September) Villa Domus offers 2-, 3- and 4- beds studios and 6-beds dormitory (with bunk beds). There is also a 3-beds Suite on the top of our building, where you can enjoy the view on Koper from the private balcony. The Suite is designed with panoramic windows on the whole wall, which gives a feeling of floating over the old city center and gives an excellent view which reaches all the way to the sea.
The Suite is available during all year. You can check the availability here.
Each room is accessible with the elevator and is equipped with Air Conditioning system, internet, good WiFi connection and hairdryer. Kitchenette contains a sink, ventilation, fridge and electric cooker. Basic dishes and cutlery are also available. Bathroom is equipped with shower cabin, washbasin and toilet.
Our virtues are comfort and spaciousness, as well as bright and useful rooms. Vicinity of the sea and the city center will take extra care for completeness of your holidays on Slovenian coast. During your stay you can always turn to Villa Domus staff who will be glad to help with all the questions.